Nutritional values
For 100g of product :
Energetic value                    245 Kcal/1022 KJ
Fats                                       16,1 g
Saturated fats    2,7 g
Carbohydrates          0 g
Sugars       0 g
Proteins                                  25 g
Salt                                                1 g
Available formats:
Format : OL-120 EO
Net Weight : 111 g.
Drained Weight : 81 g.
Javimar´s Bonito (Albacore) in Olive Oil is framed inside our Gourmet-Black Line that highlights for having the highest quality products, always elaborated from selected raw materials. 
Our Bonito (Albacore) in Olive Oil (Thunnus Alalunga), caught using the sustainable method of "Trolling" , highlights for its juicy meat and delicated flavor, also for its high content in Omega-3, that contributes to reduce the Cholesterol leves.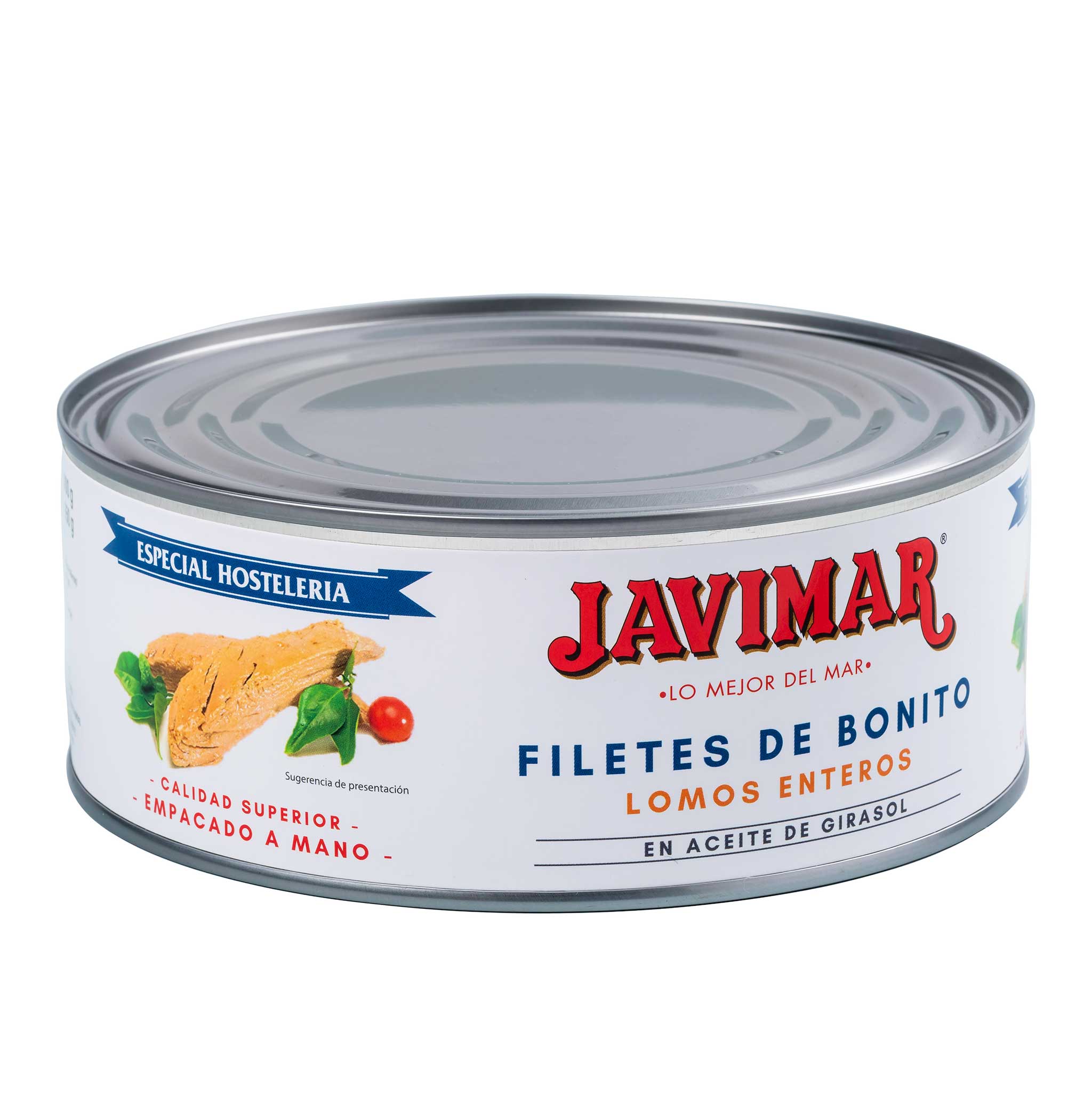 Información Nutricional
Por 100g de producto:
Valor energético                    287 Kcal/1190 KJ
Grasas                                    22,3 g
de las cuales saturadas        4,2 g
Hidratos de Carbono             0 g
de los cuales azúcares          0 g
Proteínas                                21,7 g
Sal                                           <0,5 g
Formatos disponibles :
Formato : RO-1000
Peso Neto : 1000 g.
Peso Escurrido : 650 g.